40 INCH RED/BLACK EASY-NET HAY NET
Quick and easy to fill, this innovative haynet features an elasticated bungee which not only holds the net open for filling, it also makes a simple job of hanging – no tying or knotting, simply clip the hook to the base of the haynet.
The net self-adjusts as the hay is eaten, ensuring the net does not trail on the ground. The haynet can take up to 9kg weight of hay. The small mesh slows down eating to help with digestion.
Easy to carry multiple haynets, easy to fill, no tying or knotting, encourages slow eating.
Temporarily Out of Stock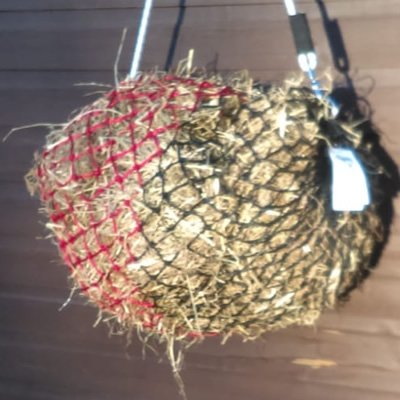 FREE UK DELIVERY FOR ORDERS OF 20 NETS OR MORE