Easy-Net® Testimonials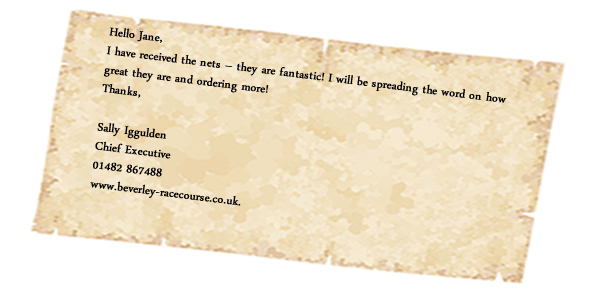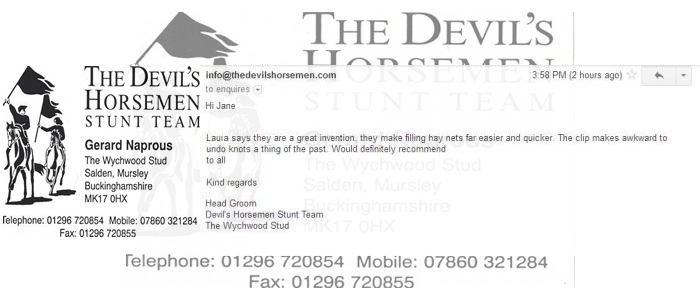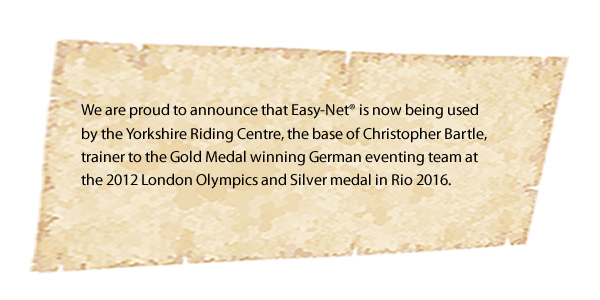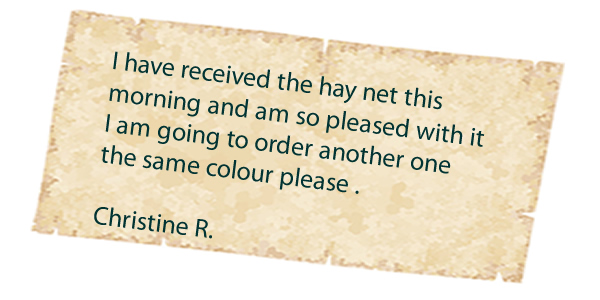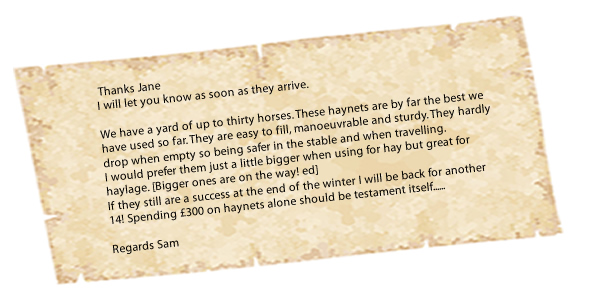 Yes they did thanks and I'm loving them. Will probably get another 2 in a couple of weeks time. They are easier to fill and also feel very safe in the stables. Great product. Will definitely recommend them.

They are easy to fill and hang. I give my horse 2 net a day, ( 10-11 kg of hay) and it keeps him busy for about 14 hours. He eats nicely and there is very little waste.
I used the first one last night – it's brilliant, easy to fill (no more getting covered in hay)! & great this morning when I didn't have any tight knots to try to undo. I'll certainly be getting others from you, and recommend them to friends too!


Bought my easy net from Hooves in Birkenshaw. This Haynet is absolutely fantastic and made showing this week so much easier ;) I would recommend to anyone x